The Bamboo Toothbrush is a simple sustainable alternative that is tough on plaque but kind to the gums and environment, making it one of our favourite products at Zero Waste Hero. 
This product comes with a modern, ergonomic, and fully biodegradable bamboo handle, allowing you to significantly cut back on wasteful plastics in your dental routine. We in specific love the use of bamboo, as this sustainability super plant takes up minimal resources (no fertilizer or pesticides required) to grow more than 4 feet in one day while sinking 2 times more carbon dioxide than regular trees! Additionally, bamboo has natural antimicrobial properties that make it harder for bacteria to collect on the brush.
Overall, 4.9 billion toothbrushes are thrown out each year, making our dental routines a huge source of plastic pollution. However, the Bamboo Toothbrush is an easy way to significantly reduce this footprint through integrating just one simple eco friendly option into our day.

* this product comes with medium firm bristles
Product Specifications

Loved Because...
Great at removing 

plaque and food buildup while being gentle on enamel and gums

Modern, ergonomic, and fully biodegradable bamboo handle with antimicrobial properties that make it harder for bacteria to grow
Sustainable bamboo cultivation process is less resource intensive and free of pesticides / insecticides
Free of bleach, dyes, f

ormaldehyde, 

and other harmful chemicals

Plastic free packaging

Handmade in small batches in USA
Material
The Bamboo Toothbrush handle is completely made of bamboo, while bristles are 62% castor oil and 38% nylon based.
Packaging
The Bamboo Toothbrush comes with recyclable paper packaging.
Disposal
Separate the bristles of the Bamboo Toothbrush from the handle. The handle is compostable, while the bristles and paper packaging can be easily recycled.
About the Brand
Dental Lace is a family-owned business out of Cape Elizabeth, Maine. Interestingly, the story behind this brand all began when a librarian turned entrepreneur initially set out to simply make more visually appealing floss containers. However, through her research, the founder quickly learned about the terrifying pollution created by dental products, inspiring her to create Dental Lace with a mission to eliminate waste from dental hygiene altogether.
At Zero Waste Hero, we're amazed with this brand's commitment to sustainability, as it's easy to see the zero waste philosophy integrated across all aspects of their lineup, including the product material and packaging. However, it's even more impressive how the brand has been able to achieve all this while still producing some of the best dental care products out there, once again proving that sustainability doesn't need to come at the cost of quality.
Additionally, Dental Lace is a member of several organizations dedicated to ending plastic pollution including Women's Green Forum, Environmental Health Strategy Center, Upstream USA, Friends of Casco Bay, 5 Gyres, Eco Action Arlington, Junior League, and Fresno, making us proud to partner with an industry thought leader.
FAQ
Care Instructions
As with traditional toothbrushes, it's recommended to air dry the Bamboo Toothbrush after use and avoid using head covers that can retain water and allow for bacteria growth.
Additionally, it's recommended to replace the Bamboo Toothbrush every 3 months or when bristles have frayed.
Privacy Policy

This Privacy Policy describes how rankhighertheme-xclusive.myshopify.com (the "Site" or "we") collects, uses, and discloses your Personal Information when you visit or make a purchase from the Site.

Visit the Privacy Policy for further information.
Shipping Policy

We are not responsible for any customs and taxes applied to your order. All fees imposed during or after shipping are the responsibility of the customer (tariffs, taxes, etc.).

Please read Shipping Policy for more information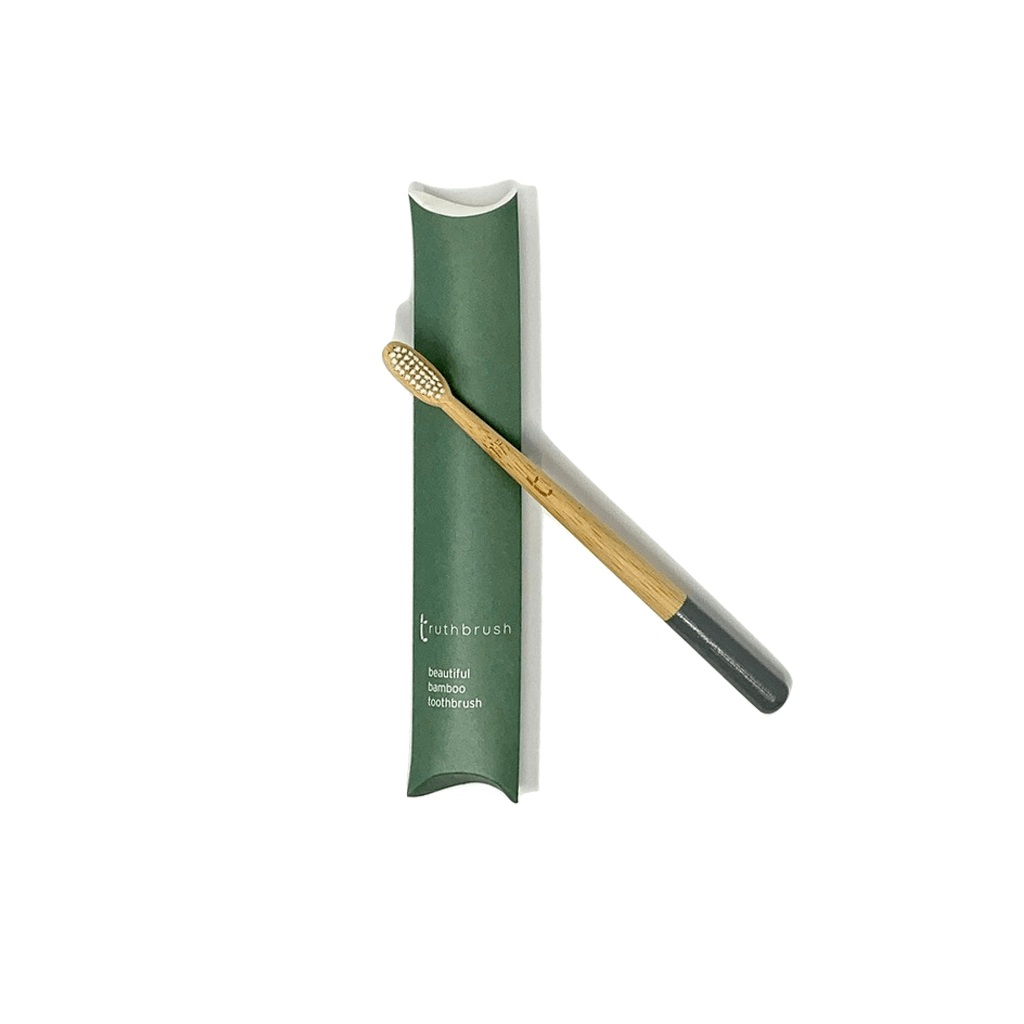 Amazing quality brushes! So glad I decided to pick these up. Will be ordering again 😍
Love how light it is!
I prefer smaller toothbrushes, and this one is exactly what I was looking for! It took me a few days to adjust to the wooden handle but honestly now i don't even notice it!
The brush is super light and rinses fairly easily. I'll definitely be getting more.
Really Premium Product
I really enjoyed this toothbrush - the handle has a great feel to it and super comfortable on the gum/teeth!