Dom's Natural Deodorant is the perfect option for anyone that's looking to transition to natural and vegan deodorants without compromising on great protection. 
This product is made from 100% certified organic and plant-based ingredients without any parabens, aluminum salts, or synthetic fragrances. One application of Dom's will provide all day antibacterial and odor protection, allowing you to smell great while keeping everything natural and cruelty-free. Dom's Natural Deodorant is not an antiperspirant, as your body should be allowed to sweat in order to remove toxins and regulate temperature.
This natural product also has a great fresh scent which blends lemongrass, cedar, and tea tree oil, while keeping everything inside a plastic free container. We especially love the bamboo lid, as bamboo is a sustainable super plant with a minimal environmental foot print.
* Each jar of Dom's Natural Deodorant will provide you with a 3-6 month supply.
Product Specifications

Loved Because…
Great smelling,

antibacterial

, and highly durable 
Does not plug sweat glands (non-

antiperspirant)



Free of toxins, synthetic fragrances, pesticides, and aluminum salts
Organic, vegan, GMO-free, and cruelty-free
Contains simple plant-based and organic ingredients
Sustainably and ethically sourced
Plastic free packaging is that is reusable, compostable, and recyclable
Ingredients
Helianthus annuus (sunflower) seed oil
Zea mays (corn) starch
Sodium bicarbonate (aluminum-free baking soda)
Cocos nucifera (coconut) oil
Theobroma cacao (cocoa) seed butter
Copernicia cerifera (carnauba) wax
Magnesium hydroxide (dietary magnesium)
Cetearyl olivate and sorbitan olivate
Cymbopogon flexuosus (lemongrass) oil
Cedrus atlantica bark oil (cedar atlas)
Melaleuca alternifolia (teatree) leaf oil
Tocopherol (vitamin e)
Barassica glycerides 
Packaging
Dom's Natural Deodorant is packaged in a glass jar with a bamboo lid.
Disposal
Dom's Natural Deodorant containers are beautiful and can easily be repurposed. However, the glass jar can easily be recycled, while the bamboo lid and any leftovers of the deodorant are fully compostable.
About the Brand 
Dom's is a local Canadian retailer out of Salt Spring Island, British Columbia with a single mission: create the best natural and vegan deodorant on the market. This brand has a heartfelt origin, as it all began when the founder, Dominica Sweet, was diagnosed with cancer, prompting her to start searching for healthier daily alternatives. However, when it came to deodorants, none of the existing natural options seemed to work so Dominica decided to take matters into her own hands, giving birth to Dom's Natural Deodorant.
Today, Dom's has managed to create a long lasting and great smelling deodorant while using only the best natural, organic, and vegan ingredients that avoid aluminum salts, parabens, and any other harmful chemicals. Additionally, sustainability and ethical sourcing is integrated into every aspect of these deodorants, including the plastic-free packaging.
Dominica recently passed away peacefully with her family and loved ones by her side in 2020. However, we're grateful for the creation that she left behind and will proudly share her story and include Dom's in our lineup at Zero Waste Hero.
FAQ
How to Use
Scoop out a pea-sized amount with your finger and gently massage it into your armpit, allowing it to quickly melt without any greasy residue. The deodorant is also antibacterial in nature, so you don't have to worry about repeatedly dipping into the container.
How It Works
Dom's Natural Deodorant is antiperspirant and allows your skin to sweat as required in order to eliminate toxins and regulate body temperature. Additionally, typical commercial antiperspirants contain aluminum salts which plug sweat glands and create a chemical blockade which can have harmful impacts.
However, the combination of ingredients effectively inhibits bacteria growth and the associated sweat odor while nurturing your skin. In particular, low baking soda and magnesium are known to ensure great odor protection without irritation. 
Privacy Policy

This Privacy Policy describes how rankhighertheme-xclusive.myshopify.com (the "Site" or "we") collects, uses, and discloses your Personal Information when you visit or make a purchase from the Site.

Visit the Privacy Policy for further information.
Shipping Policy

We are not responsible for any customs and taxes applied to your order. All fees imposed during or after shipping are the responsibility of the customer (tariffs, taxes, etc.).

Please read Shipping Policy for more information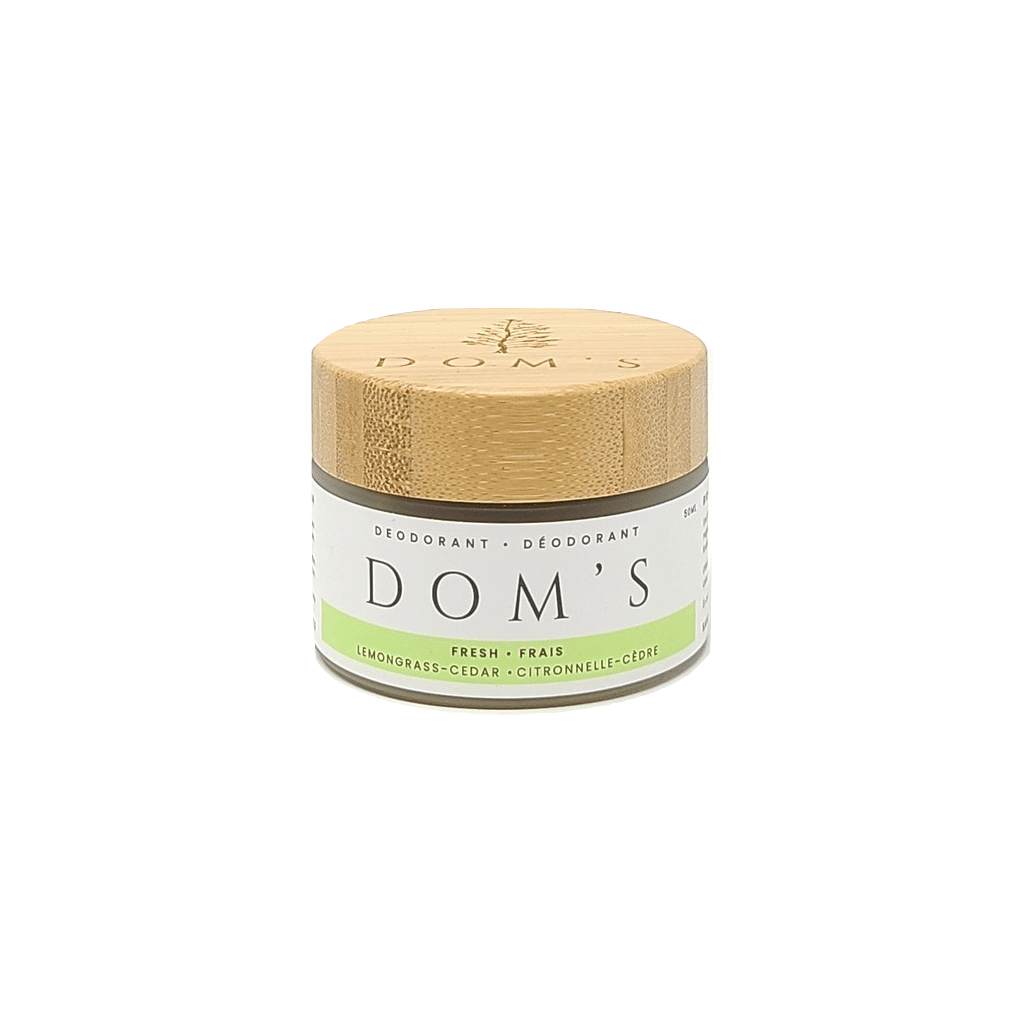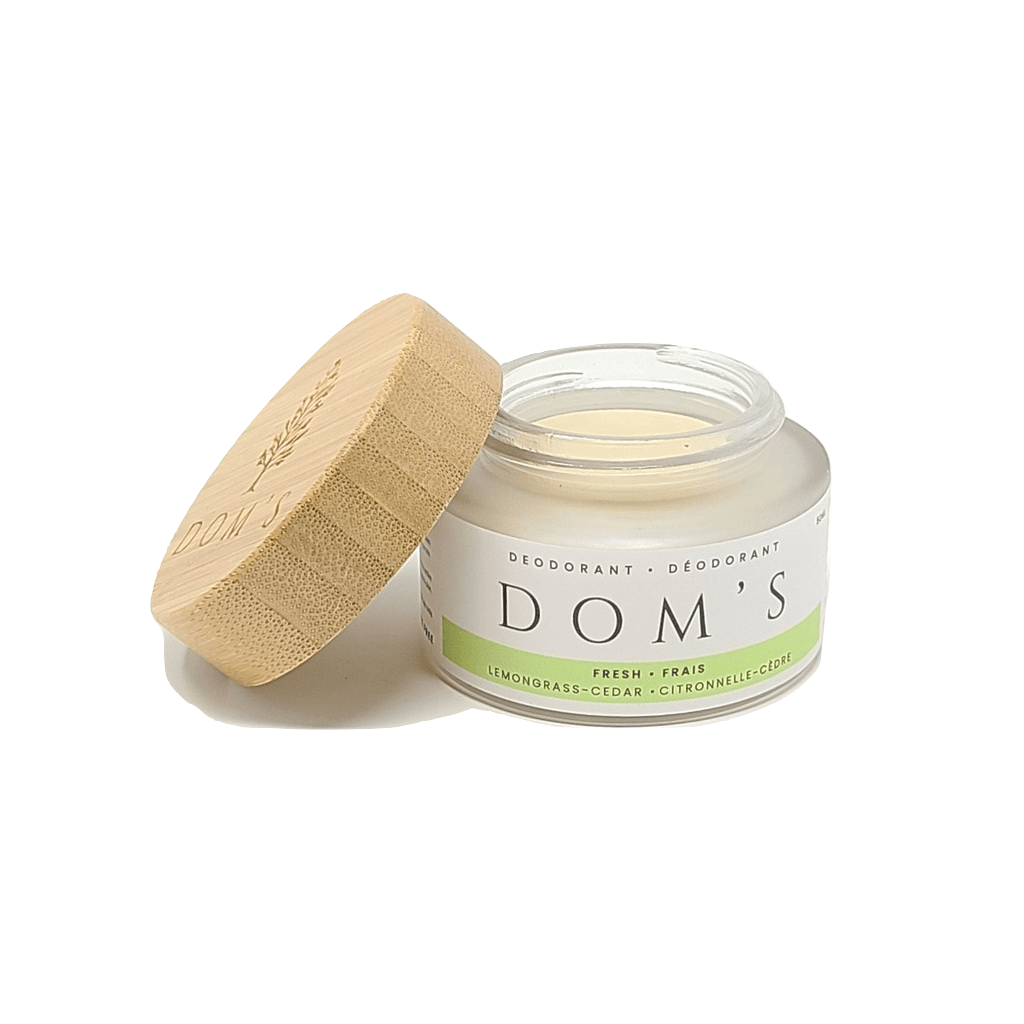 Best organic deodorant I've tried so far
I've been looking for an organic deodorant for ages, and even tried a few that are out there. However, they either did a bad job with odor control or were too expensive. Dom's organic deodorant on the other hand has suited me perfectly. It has a nice price range for how long it's going to last, smells nice and it's not leaving any sort of stain on my shirts.
I definitely recommend.
Loved it
Really like the smell, I think its going to last me a while. Will definitely repurchase.