The Natural Eco Fabric Freshener is the best eco friendly option for giving your stylish clothes a great smell, while avoiding toxic and wasteful scented drawer sheets. The Natural Eco Fabric Fresheners are 100% made of cruelty free natural organic wool, making them fully reusable and great for both the environment and everyone at home.
This product also makes a great pair with our Natural Wool Eco Dryer Balls, which can help reduce the drying cycle by up to 40%, remove static, and make your clothes softer than ever.
* Each purchase includes 5 fabric fresheners
Product Specifications
Dimensions: 1.5 in x 1 in
Loved Because...
Leaves clothes smelling great
100% organic and cruelty free certified premium wool
Plastic free, chemical free, unscented, and hypoallergenic
Handmade with no fillers

Ethically sourced under fair wage conditions
Material
The Natural Eco Fabric Fresheners are 100% handmade from cruelty free organic wool.
Packaging
The Natural Eco Fabric Fresheners are package free!
Disposal
The Natural Eco Fabric Fresheners should last you years, but they are completely biodegradable and compostable.

About the Brand
Friendsheep Wool is a fantastic eco-friendly brand that's dedicated to eliminating wasteful single-use plastics and toxic chemicals from everyday household products. However, what sets this brand even further apart for us is their unbelievable dedication to a variety of environmental and social causes aimed at creating a better future.
To start off, a stunning 20% of all proceedings from Friendsheep Wool are donated to a variety of nonprofit organizations including UNICEF, The Nature Conservancy, Children Diabetes Foundation, and many more. Additionally, Friendsheep Wool is a dedicated member of the Eden Reforestation Project and plants a new tree with the purchase of each product, resulting in them setting over 200 acres of new trees in 2019 alone. Finally, just to top it all off, this band is cruelty free certified, dedicated to 100% recyclable packaging, and a fair wage employer of Nepalese women and people with disabilities.
Overall, we just love Friendsheep Wool for its willingness to contribute to different communities while helping everyone reduce their environmental footprint, and we're proud to include them in our lineup at Zero Waste Hero.
FAQ
How to Use
All you need to do is add 2 to 3 drops of a great smelling essential oil to the fabric fresheners and throw them in the dryer! Feel free to keep the fresheners in the dryer, but just re-add essential oils when the smell begins to fade. This product can last 2-4 years depending on laundry cycle frequency.
Alternative Uses
Another creative use for the cute little shapes can be to freshen up and decorate a room or car, making them an adorable small gift idea.
Privacy Policy

This Privacy Policy describes how rankhighertheme-xclusive.myshopify.com (the "Site" or "we") collects, uses, and discloses your Personal Information when you visit or make a purchase from the Site.

Visit the Privacy Policy for further information.
Shipping Policy

We are not responsible for any customs and taxes applied to your order. All fees imposed during or after shipping are the responsibility of the customer (tariffs, taxes, etc.).

Please read Shipping Policy for more information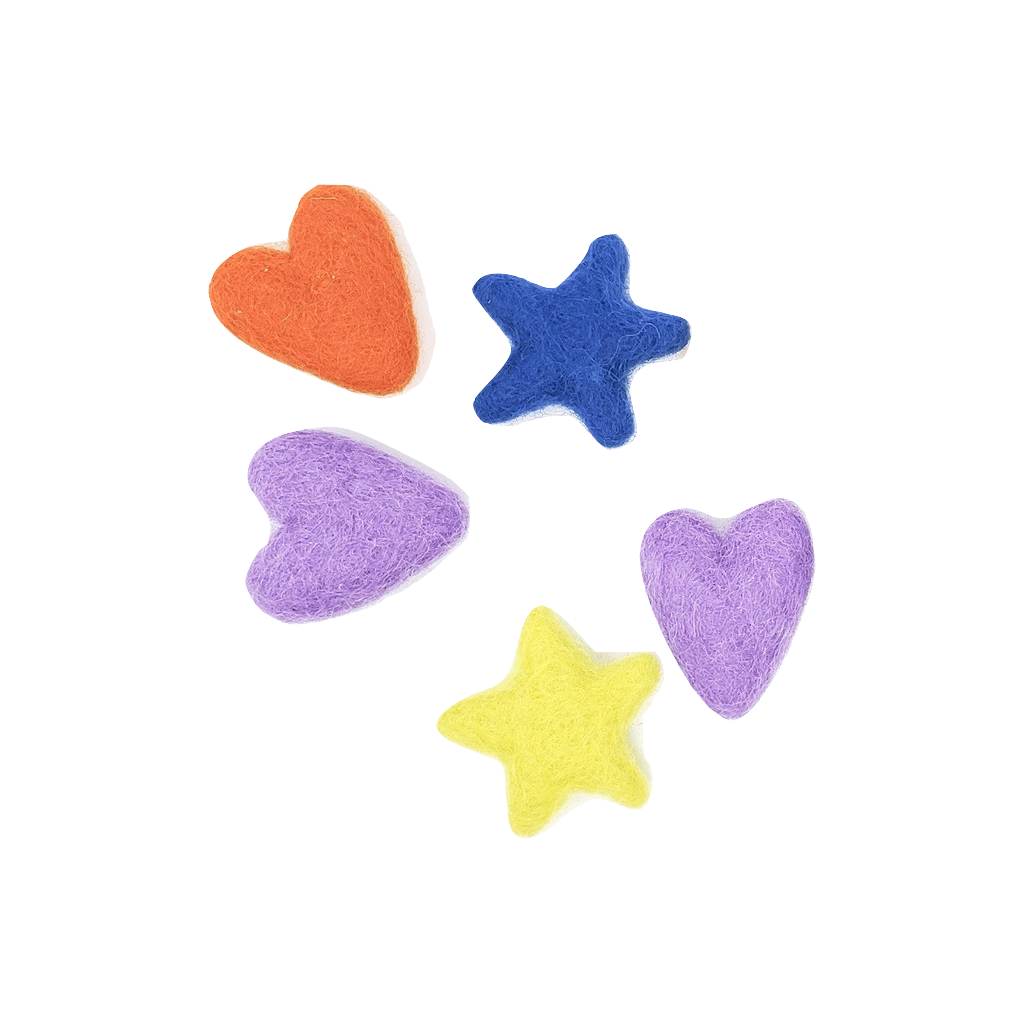 Saves the planet and your wallet
Works well and helps to reduce static. The carrying bag was a nice touch.