The Elate Replenish Beauty Oil is great for protecting, balancing and hydrating your skin. Your skin deserves the best - and the Elate Replenish Beauty Oil is just that: the absolute best.
This nourishing oil is a complete serum of everything your skin needs to stay smooth, glowing, and healthy and includes key organic ingredients such as organic calendula oil, sunflower oil, jojoba oil and the the skin-healing rosehip oil. 

The consciously created beauty oil is the perfect addition to any daily routine no matter your skin type, even sensitive skin. Not to mention, that the Elate Replenish Beauty Oil comes in Elate's signature sustainable glass packaging with FSC (Forrest Stewardship Council) certified bamboo. So go ahead, pamper your skin while knowing that you're taking one step towards a more sustainable future!  
Product Specifications

Loved Because...
A single serum complete with everything your skin needs
Great match with any skin type
100% vegan, fair trade, and gluten-free ingredients

100% recyclable and compostable packaging 

with FSC certified bamboo




Sustainably sourced and locally made in London, Ontario
Ingredients
Helianthus annuus
Simmondsia chinensis seed oil
Glycyrrhiza glabra root
Calendula officinalis flower
Hypericum perforatum
Rosa moschata seed oil
Camellia sinensis seed oil
Squalane
Sclerocarya birrea kernel oil
Argania spinosa kernel oil
Tocopherol glycine soja oil
Lavandula angustifolia oil
Pelagonium asperum oil
Cedrus atlantica oil
Boswellia serrata oil
Rosmarinus officinalis oil
Rosmarinus officinalis leaf extract
Packaging
The Elate Replenish Beauty Oil's completely recyclable packaging includes a glass bottle, glass dropper, and compostable FSC certified bamboo lid with plastic lining to maintain freshness.
We especially love the use of bamboo in this product, as this sustainable super plant avoids the need for fertilizers while taking up minimal resources to quickly grow, giving it a small environmental footprint.
Disposal
Thoroughly wash each piece before disposal. The  Elate Replenish Beauty Oil bottle can be added to household recycling, while the bamboo and any leftovers of the serum can be separated out and easily composted.
About the Brand 
Elate Cosmetics is a local Canadian beauty brand out of London, Ontario that has quickly grown to become a global leader in Conscious Beauty. This brand is focusing on bringing long-overdue clean innovations to the beauty industry (the number one contributor to plastic waste pollution) and creating transparent cosmetics products that are better for the planet, people, and wildlife.
Just to scratch the surface, Elate clean ingredient products are 100% vegan, cruelty free, and fair trade, while coming in sustainably sourced packaging that maximizes the use of eco-friendly materials such as FSC certified bamboo, glass, and aluminum. Additionally, Elate Cosmetics has a strong demonstrated commitment to corporate responsibility, as it's certified as a B corporation that meets the highest social and environmental standards and donates 2% of sales to a variety of charities.
We're definitely not the only fans of Elate Cosmetics, as the brand has been featured by notable press such as Vogue, Elle, and Marie Claire! However, Zero Waste Hero is more than proud to carry their products and do our part in spreading the word about conscious beauty.
FAQ
Who Can Use It
The Elate Replenish Beauty Oil is a great fit with any skin type.
How to Use
Feel free to use the Elate Replenish Beauty Oil in the morning and/or evening. All you have to do is place a few drops in your palm and press onto your skin. If you're going to apply anything else after, let the oil rest and get absorbed for a moment.
How It Works
A few key ingredients in the Elate Replenish Beauty Oil include:
Organic Calendula oil: promotes healing, reduces inflammation and promotes skin regeneration
Sunflower oil:  great source of vitamin E, rich in nutrients and antioxidants
Jojoba oil: helps control sebum production, helps to reduce inflammation
Rosehip oil: promotes healing
Privacy Policy

This Privacy Policy describes how rankhighertheme-xclusive.myshopify.com (the "Site" or "we") collects, uses, and discloses your Personal Information when you visit or make a purchase from the Site.

Visit the Privacy Policy for further information.
Shipping Policy

We are not responsible for any customs and taxes applied to your order. All fees imposed during or after shipping are the responsibility of the customer (tariffs, taxes, etc.).

Please read Shipping Policy for more information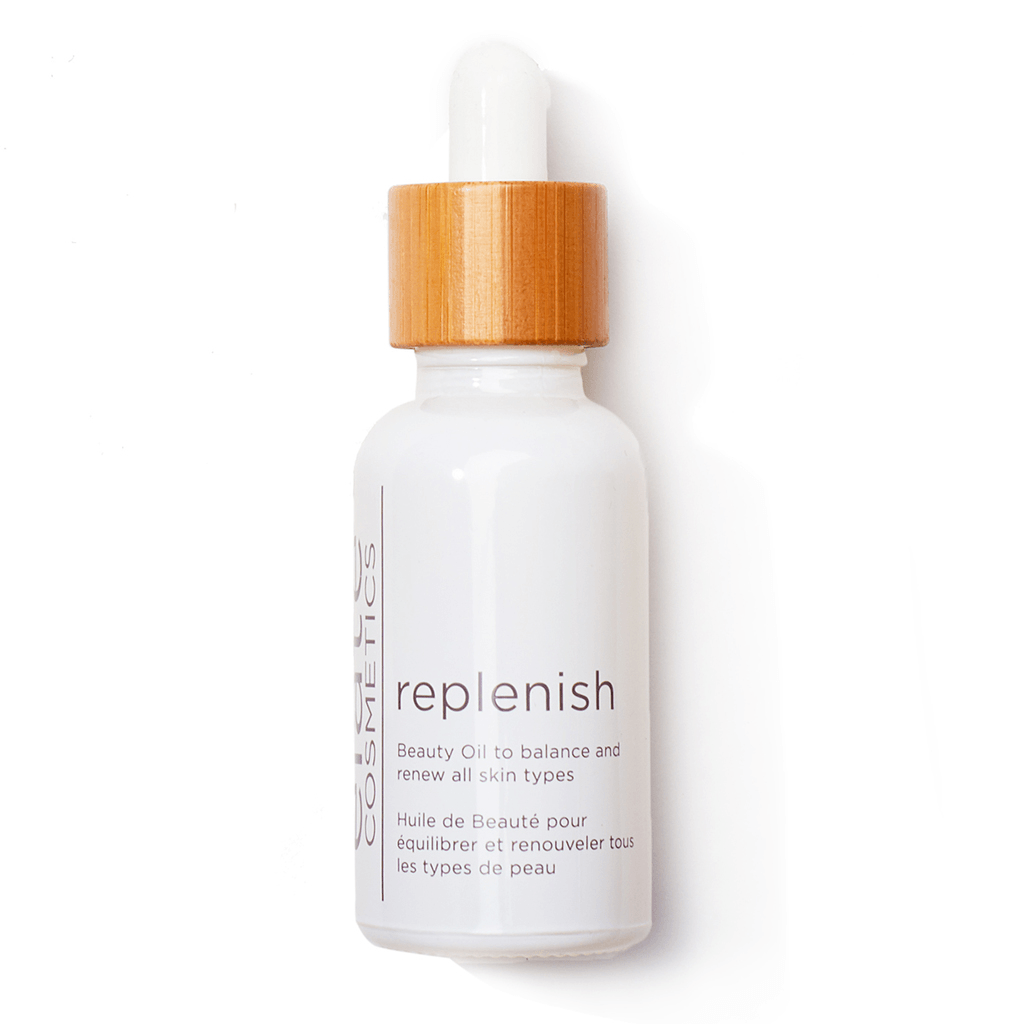 Love this oil
This oil smells awesome and keeps my skin hydrated.I love using it.