The JOCO Glass Reusable Coffee Cup is a beautifully designed multi-practical drinking vessel intended for lifetime use. This reusable coffee cup has the potential to decrease your individual footprint by 38,325 single-use cups and can bring you a step closer to a zero-waste lifestyle.

The ergonomic lids of the JOCO Glass Reusable Coffee Cup were designed with an anti-splash feature and its ergonomic nose dome allows for head-tilt-free drinking and prevents nose-to-lid collisions.
We love that these luxurious reusable cups are artisan blown from thermal shock-resistant borosilicate glass. This high-quality reusable cup also features a sleeve and lid made from medical-grade silicone, making this a 100% plastic-free product that is also certified non-toxic. The thermal silicone sleeves also provide an excellent grip and protection while you are enjoying your brew at its optimal temperature in your Joco Cup.
By purchasing JOCO Glass Reusable Coffee Cup, you are getting a premium sustainable solution and you are directly contributing to reducing plastic and single-use waste in our environment.
Product Specifications
Size: 16oz
Available in Black and Amberlight
Loved Because…
Anti-splash, ergonomic design
Made by artists, not machines, artisan blown glass
Microwave and dishwasher safe
It can last a lifetime
Designed from clean, premium, highly durable materials
100% plastic-free
Certified and truly non-toxic | LFGB approved | Bisphenol (BPA, BPF, BPS, EA) free
The silicone sleeve is antibacterial, non-porous and allows for a better grip while keeping your beverage at the optimal drinking temperature
Materials
The JOCO Glass Reusable Coffee Cup is made from artisan-blown borosilicate glass, and its sleeve is made from premium-grade silicone.
Packaging
The JOCO Glass Reusable Coffee Cup comes in recyclable paper packaging.
Disposal
The borosilicate glass and the JOCO Glass Reusable Coffee Cup sleeve are both 100% recyclable, as is the paper packaging it comes in. 
About the Brand
Joco brand was founded in 2008 to combat the ever-increasing threat of the scary amount of single-use plastic waste left behind by the disposable culture in which we live. The Joco Cups were created with the vision of allowing people to have access to beautifully designed desirable reusable cups that fight plastic and single-use waste.
These beautiful multi-use glass vessels were crafted from high-quality materials and are intended for lifetime use.  Luckily, coffee lovers and tea drinkers from all over the world have recognized that it is possible to enjoy the little luxuries of life without polluting the environment and have chosen to sip their beverage of choice from a Joco Cup.
The Joco brand is all about empowering change in culture from a disposable to a sustainable one by providing better choices and trying to impact the planet one Joco Cup at a time positively.  This great brand has also taken part in the Take 3 For the Sea .  This partnership has contributed to the recovery of over 120,000 pieces of plastic from the environment since 2017.
 We at Zero Waste Hero are happy to carry Joco Cups, which will allow our customers to choose a premium and fashionable drinking vessel over disposable ones – helping reduce the plastic waste from our planet one Joco Cup at a time.
FAQ
How to Use


The JOCO Glass Reusable Coffee Cup is intended to be used for the optimal drinking temperature of 55°C- 65°C (131°F-149 F°).
The JOCO Glass Reusable Coffee Cup has a click-fit lid to get the complete seal placed centrally on top of the glass rim and pressed downward until the engaged seal is heard or felt.
When placing the JOCO Glass Reusable Coffee Cup in the microwave, make sure to remove the lid before reheating the beverage.
IMPORTANT: It is possible to use the JOCO Glass Reusable Coffee Cup for beverages with hotter or colder temperatures as it is thermal shock resistant. However, it is essential to keep in mind that these reusable cups are not insulated for extreme temperatures. They can become too HOT TO HANDLE at high temperatures and may produce 'sweat' if the beverage temperatures are too cold.
IMPORTANT: Please note that it is not recommended for beverages with milk to be higher than 70°C.  Above these temperatures, the milk burns and can thus affect the taste of the brew.   
Care Instructions
The glass and the silicone sleeve from the JOCO Glass Reusable Coffee Cup can be washed in the dishwasher. They should be placed on the top rack of the dishwasher.
The JOCO Glass Reusable Coffee Cup parts can also be washed by hand either by regular dishwashing soap or bicarbonate soda and hot water for a more thorough cleaning.
Whether they are washed by the dishwasher or by hand, it is recommended to ensure that both JOCO Glass Reusable Coffee Cup components are completely dry before use.
Privacy Policy

This Privacy Policy describes how rankhighertheme-xclusive.myshopify.com (the "Site" or "we") collects, uses, and discloses your Personal Information when you visit or make a purchase from the Site.

Visit the Privacy Policy for further information.
Shipping Policy

We are not responsible for any customs and taxes applied to your order. All fees imposed during or after shipping are the responsibility of the customer (tariffs, taxes, etc.).

Please read Shipping Policy for more information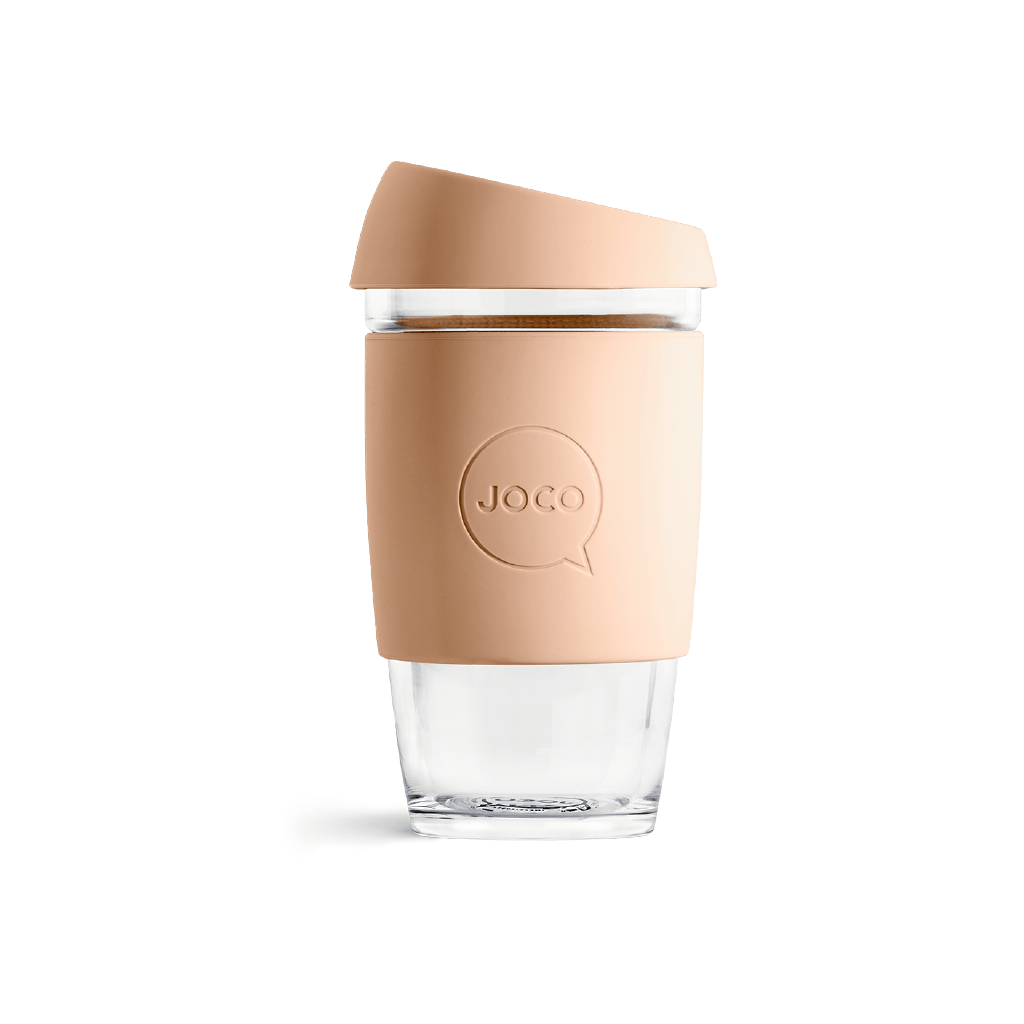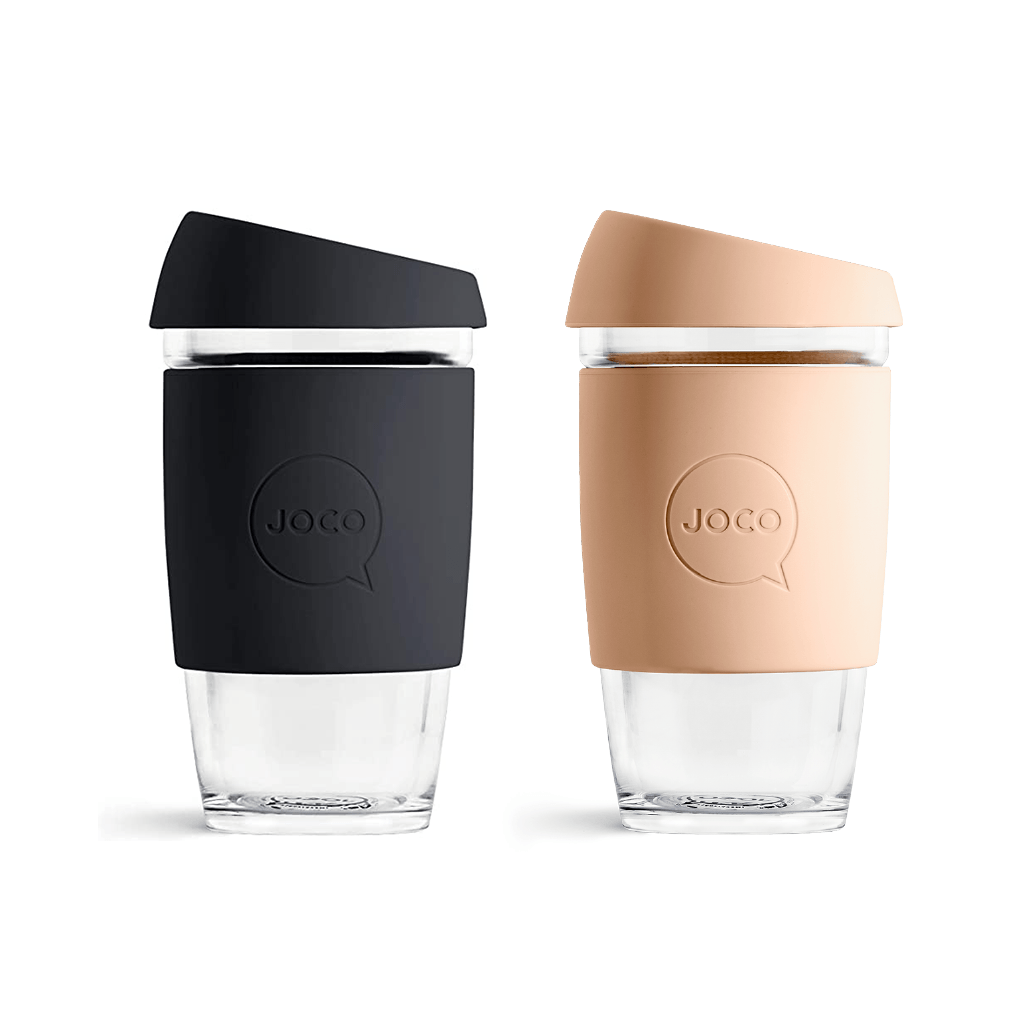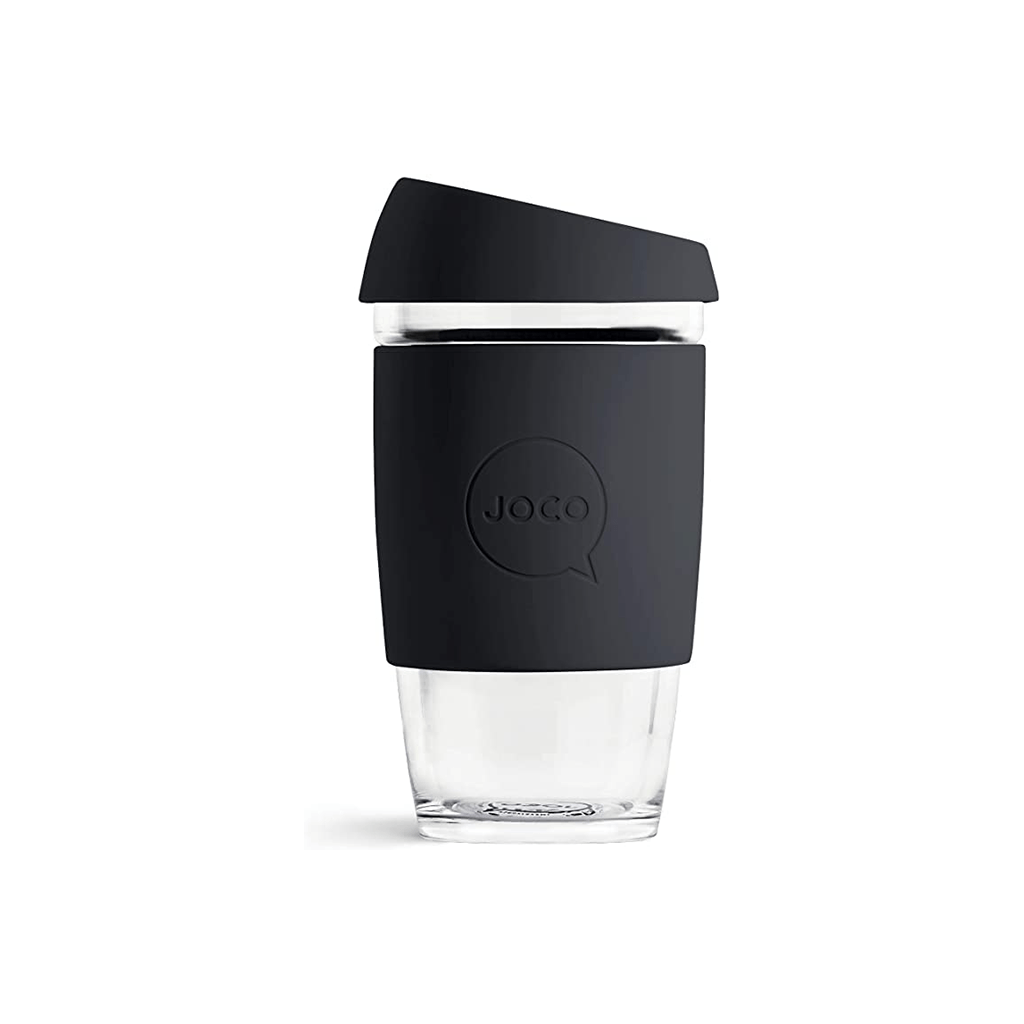 Beautiful and useful
I love this cup because it looks great and I use it all the time