The Natural Cream Pomade for Men is a great styling product for any cut, especially if you're going for a stylish but natural look and feel.
If this is your first time hearing about cream pomade or styling cream, you need to get in on one of the best men's beauty industry secrets. So whether you like sporting a short buzz, Elvis cut, or comb-over, the Natural Cream Pomade will be your next cupboard essential. This all-natural men's hair cream is great for giving you a slick finish that looks natural and effortless while avoiding any damaging or toxic chemicals and leaving your hair light and flexible.
Note: The Natural Cream Pomade was known as Natural Styling Cream for Men. Its recipe was changed slightly to make it more stable and a little less oily.
Product Specifications
Loved Because…
Great at styling any cut throughout the day while leaving your hair feeling light and flexible (works exceptionally well for a natural look and feel)
Only contains 7 all-natural and simple ingredients
Free of parabens, phthalates, mineral oils, formaldehyde, and other harsh chemicals
Unscented
Sustainable and ethically sourced
Handmade in small batches in the USA
Plastic free, recyclable packaging
Ingredients
Apricot Oil
Distilled water
Shea butter
Beeswax
Emulsifier
Soy wax
Lactobacillus
Packaging
The Natural Cream Pomade is packaged in a recyclable metal aluminum container with a screw-on lid.
Disposal
The aluminum container is 100% recyclable, while any leftover of the Natural Cream Pomade can be composted. However, please first consider alternate uses for this sleek can.
About the Brand
Lovett Sundries is a family-owned and operated company out of Pittsburgh, Pennsylvania, focused on producing handcrafted natural soap, grooming, and cleaning products. This is one of our absolute favourite brands at Zero Waste Hero, as they take every measure to reduce the environmental footprint of their high-quality lineup.
For the first time, Lovett Sundries' journey began when the founders questioned the confusing ingredients list behind everyday soap. After scratching their heads for a bit, they decided to try making their bars with simple, natural, and easy-to-pronounce ingredients for a change instead. To their surprise, friends and family ended up loving the finished product, giving birth to Lovett Sundries.
Today, Lovett Sundries has expanded its lineup to an entire apothecary stock for all kinds of personal care needs. However, despite this rapid growth, the brand continues to prioritize sustainability through integrating biodegradable ingredients and post-consumer, repurposed, or recyclable packaging material into every product. So next time you purchase a Lovett Sundries item, rest assured that you're taking great care of both yourself and the planet.
FAQ
How to Use It
Take a small dime-sized amount of the Natural Cream Pomade and evenly apply it across the hair. If your cut still needs some more styling, work your way up towards using more. It's always easier to add more of a product than to wash out the excess!
If you want a more textured and casual look, only your hands are needed. However, if you're going for a slicker look, feel free to use a comb instead.
Who Can Use It
The Natural Cream Pomade is a great match for any hairstyle or type. However, the best results are generally seen with medium to long hair and curly hair.
Privacy Policy

This Privacy Policy describes how rankhighertheme-xclusive.myshopify.com (the "Site" or "we") collects, uses, and discloses your Personal Information when you visit or make a purchase from the Site.

Visit the Privacy Policy for further information.
Shipping Policy

We are not responsible for any customs and taxes applied to your order. All fees imposed during or after shipping are the responsibility of the customer (tariffs, taxes, etc.).

Please read Shipping Policy for more information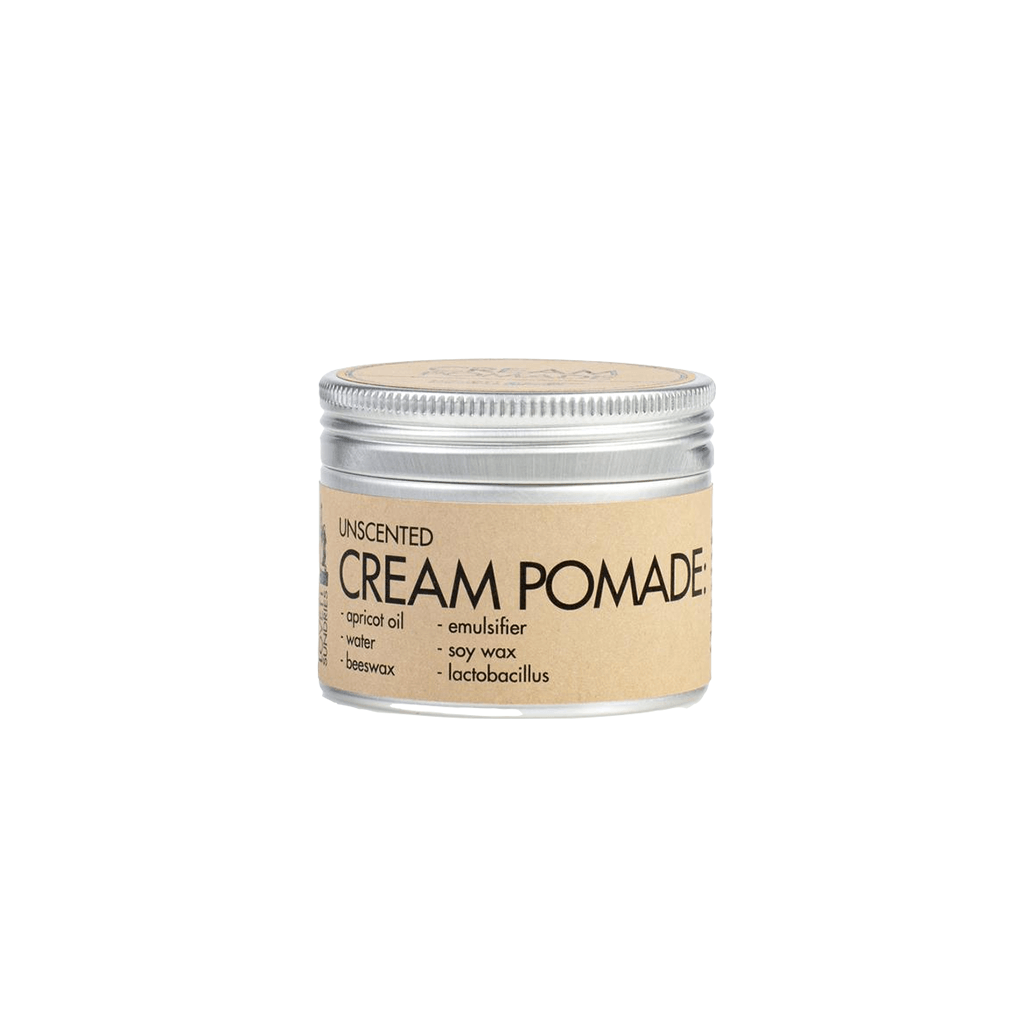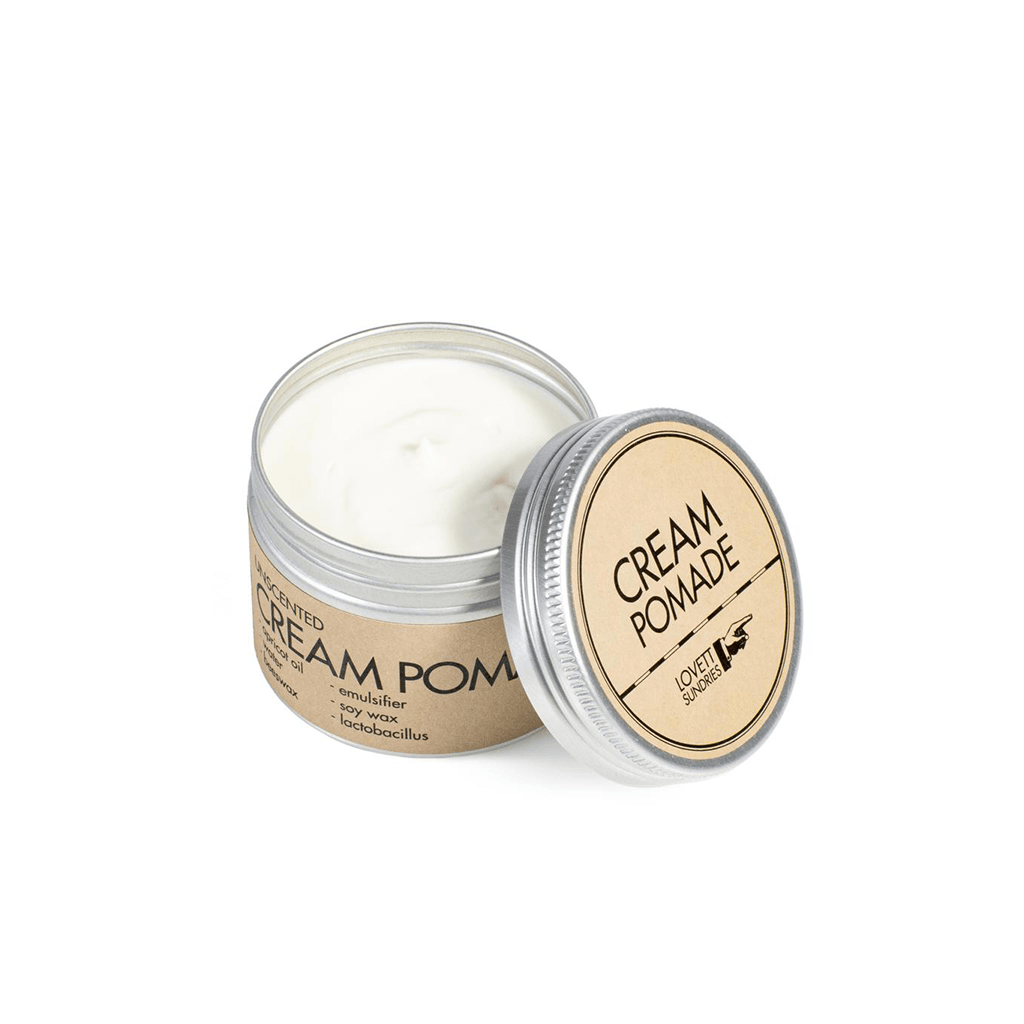 Finally...an unscented pomade for men!
There were other products I liked but the fragrance was overpowering. The Cream Pomade from Zero Waste Hero has been the perfect answer! I now use it every day. It's not too stiff - just the right hold. All natural ingredients and no nauseating fragrance! Please keep this product in stock!