Whether it's for some sweet snacks or a big family meal, the Reusable Silicone Baking Mat is a must have in any kitchen.
Our food-grade Reusable Silicone Baking Mat is a sustainable alternative to one-time use parchment papers and aluminum foil which can harm the environment, wallet, and health. Since this product can handle up to 2000 uses, you can expect to save both money and a trip to the grocery store every time you bake for years to come!
This FDA approved baking mat is also BPA-free and non-stick, making it both safe and easy to clean after use.
* This Reusable Silicone Baking Mat should not be used for temperatures higher than 428°F

Product Specifications
Loved Because…
Eco and budget friendly alternative to wasteful aluminum foil and parchment paper  

Can be reused up to 2000 times

Easy to clean

BPA, plastic, and aluminum free
Material
The Reusable Silicone Baking Mat is made of silicone.
Packaging
The Reusable Silicone Baking Mat comes in recyclable paper packaging.
Disposal
The Reusable Silicone Baking Mat is reusable and can last you a lifetime. However, both the silicone mat and paper packaging can both be easily recycled.
About the Brand
Bradshaw Home, based out of California, is a family-owned business with nearly 100 years of history and has grown to become a global leader in home gadgets, while demonstrating a strong environmental commitment through aggressive recycling and energy cut-down campaigns. With operations across North America and Asia, this brand is well-known for creating affordable and safe home products, making us a proud partner at Zero Waste Hero.
FAQ
How to Use
Nothing complicated here! You can stack cookie dough, vegetables, and anything in between on the Reusable Silicone Baking Mat, insert it into the oven, and begin baking.
Care Instructions
The Reusable Silicone Baking Mat is dishwasher safe and can either be placed on the top rack or washed by using a bit of soap and water.
However, for a more thorough cleaning:

Apply a thick paste made from baking soda and a small amount of vinegar on areas covered in grease and grime
Submerge the mat in hot water
Layout flat to air dry.
Privacy Policy

This Privacy Policy describes how rankhighertheme-xclusive.myshopify.com (the "Site" or "we") collects, uses, and discloses your Personal Information when you visit or make a purchase from the Site.

Visit the Privacy Policy for further information.
Shipping Policy

We are not responsible for any customs and taxes applied to your order. All fees imposed during or after shipping are the responsibility of the customer (tariffs, taxes, etc.).

Please read Shipping Policy for more information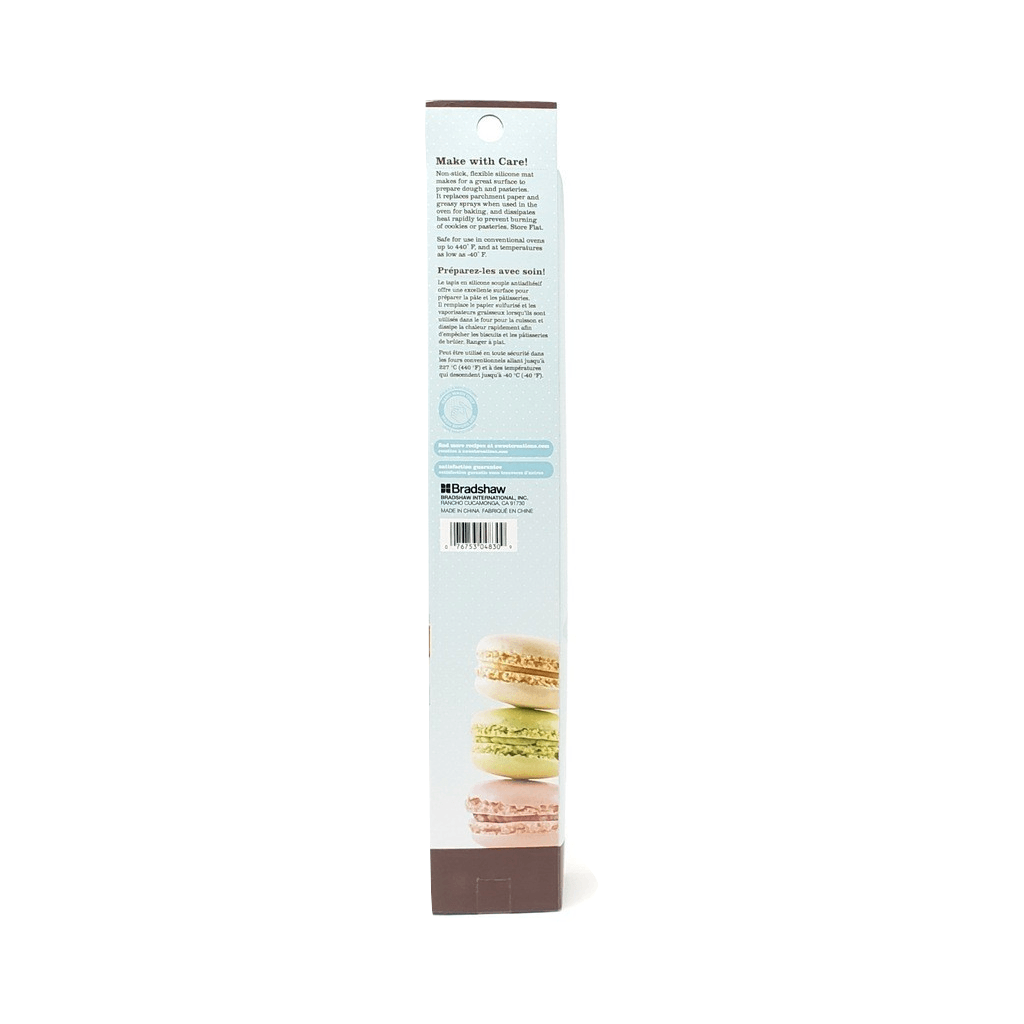 Reusable Silicone Baking Mat