The spa-inspired Natural Rose Water Face Cream is the perfect treat for those stay in nights when you just want to kick back with a drink and some cucumbers on your eyes. This luxurious addition to your routine will be quickly absorbed to leave your face feeling deeply hydrated, toned, and rejuvenated without clogging pores.
The main ingredient behind this lush and soothing face cream is rose water, which has been used in beauty care for millennia and gives the product an amazing but subtle smell of roses. It's said that even Cleopatra, the world's most legendary beauty queen, regularly bathed herself in authentic rose water and regarded it as one of her routine secrets.
Product Specifications
Loved Because…
Quickly absorbed to leave the face with a deep hydration without clogging pores
All natural and simple ingredient
Free of palm oil, parabens, phthalates, mineral oils, formaldehyde, and other harsh chemicals
Sustainable and ethically sourced
Handmade in small batches in USA
Plastic free recyclable packaging
Ingredients
Rose water
Distilled water
Jojoba oil
Emulsifier
Avocado oil
Lactobacillus
Packaging
The Natural Rose Water Face Cream is packaged in a recyclable metal aluminum container with a screw on lid.

Disposal
The metal aluminum container is 100% recyclable, while any leftovers of the Natural Rose Water Face Cream can be easily composted. However, please first consider alternate uses for this sleek can.
About the Brand
Lovett Sundries is a family owned and operated company out of Pittsburgh, Pennsylvania focused on producing handcrafted natural soap, grooming, and cleaning products. This is one of our absolute favorite brands at Zero Waste Hero, as they really take every measure to reduce the environmental footprint of their high quality lineup.
Lovett Sundries' journey began when the founders, for the first time, questioned the confusing ingredients list behind everyday soap. After scratching their heads for a bit, they decided to try making their own bars with simple, natural, and easy to pronounce ingredients for a change instead. To their surprise, friends and family ended up absolutely loving the finished product, giving birth to Lovett Sundries.
Today, Lovett Sundries has expanded their lineup to a full apothecary stock for all kinds of personal care needs. However, despite this quick growth, the brand continues to prioritize sustainability through integrating biodegradable ingredients and post-consumer, repurposed, or recyclable packaging material into every product. So next time you purchase a Lovett Sundries item, rest assured that you're taking great care of both yourself and the planet.
FAQ
How to Use
After washing and toning your face, apply a generous layer of the Natural Rose Water Face Cream.
How It Works

Rosewater: acts as an anti-inflammatory agent that repairs skin damage, while also possessing antibacterial properties to reduce acne
Avocado Oil: hydrates and moisturizes skin
Jojoba Oil: allows the cream to be quickly absorbed by the skin
Lactobacillus: sooths and balances skin through probiotic properties
Who Can Use It
The Natural Rose Water Face Cream is a great fit with any skin type. So whether you have oily or dry skin, this hand-crafted cream will leave your face feeling soft and supple as a dewy rose.
Privacy Policy

This Privacy Policy describes how rankhighertheme-xclusive.myshopify.com (the "Site" or "we") collects, uses, and discloses your Personal Information when you visit or make a purchase from the Site.

Visit the Privacy Policy for further information.
Shipping Policy

We are not responsible for any customs and taxes applied to your order. All fees imposed during or after shipping are the responsibility of the customer (tariffs, taxes, etc.).

Please read Shipping Policy for more information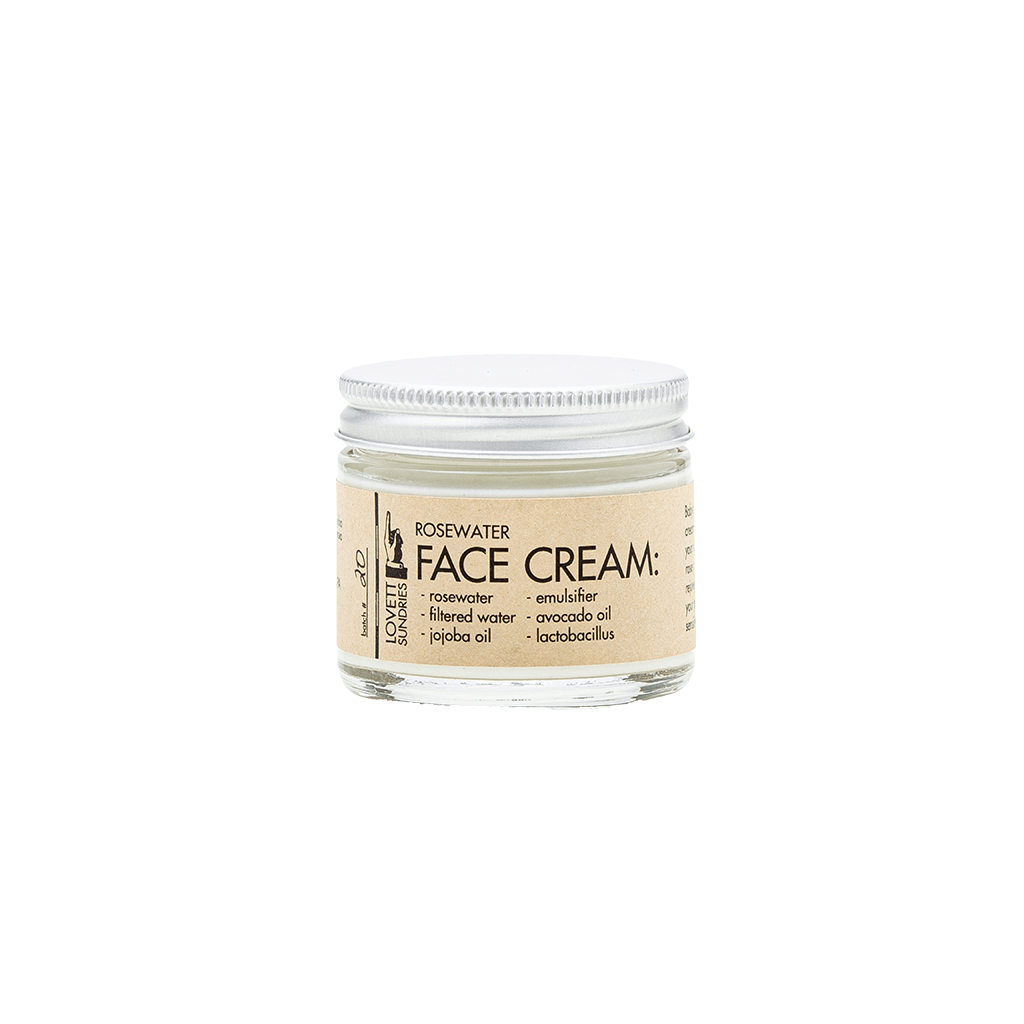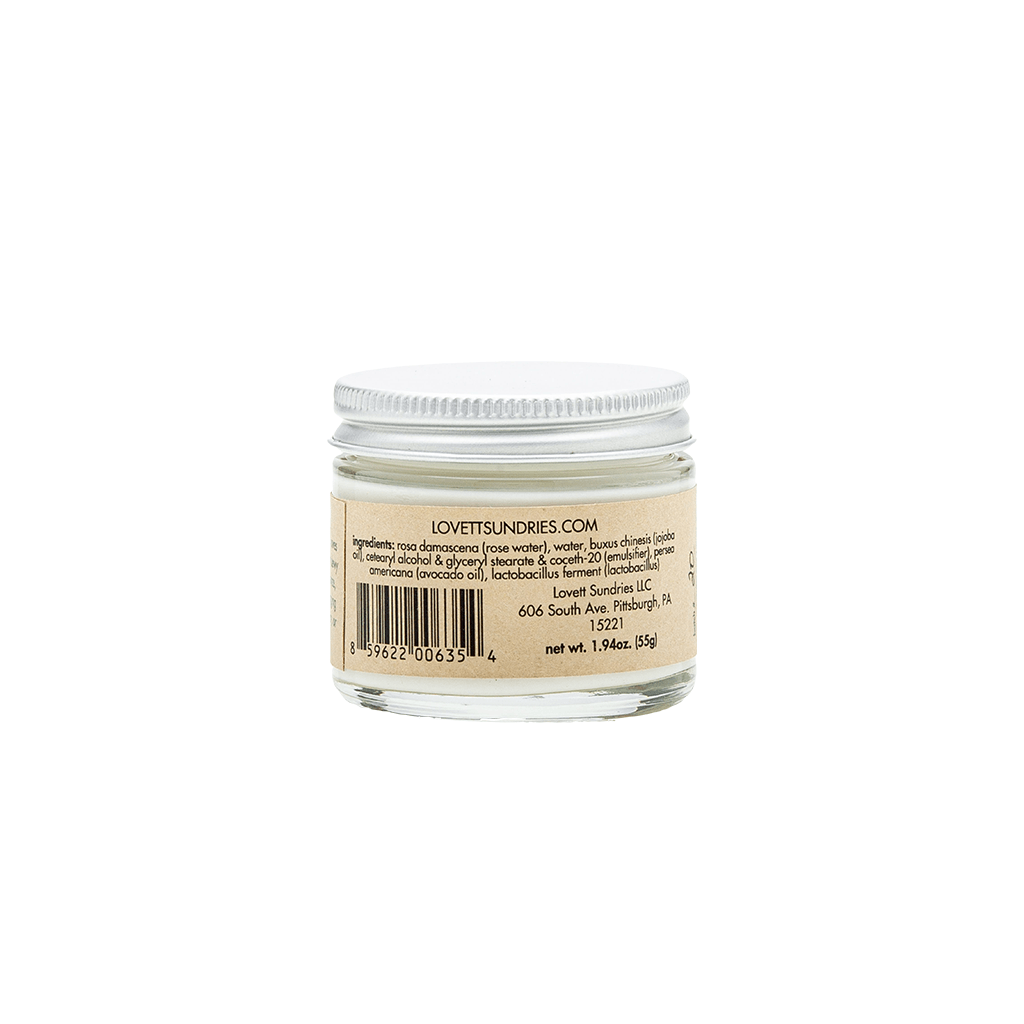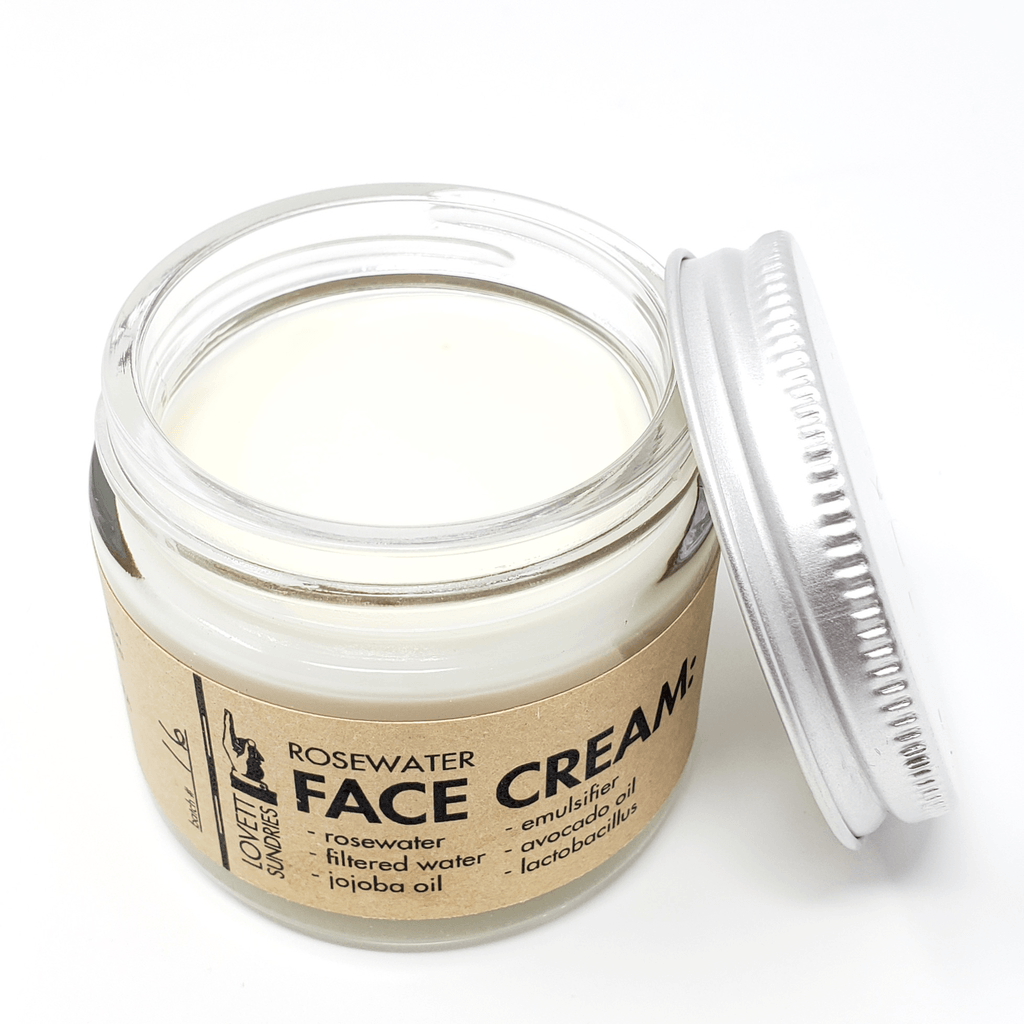 Hydrating
I'm not a fan of every cream out there & I have dry skin. But this cream does feel very soft and hydrating . It has a rose smell too it which may take some getting used to , but I love that it doesn't feel slimy while still hydrating my skin.
If you're looking for a natural rose cream, I'd recommend this one .