The Wooden Baby Hairbrush is the perfect sustainable tool for grooming those adorable baby hairs while leaving your loved one a cleaner planet! Unfortunately, most baby brushes are completely synthetic with often both the handle and bristles made from plastic and taking thousands of years to break down. 
This is why we love this Wooden Baby Hairbrush because it is 100% natural with its handle made from beechwood and its bristles from goat hair which is not irritable to newborns' hair and skin. 
When it comes to our vulnerable little ones, we always want to make sure everything is simple and as natural as possible without the risk of any unwanted harsh chemicals present.
This cute baby brush will help with the detangling of the baby's hair and the stimulation of their scalp while helping the baby relax.
The Wooden Baby Hairbrush can be a perfect gift for a baby shower or can even be kept as a keepsake.
Product Specifications
Size: 7.09 in x 18 in
Loved Because…
Soft and natural
100% biodegradable and compostable
Premium to the touch
Antimicrobial properties
Free of plastic and any harsh chemicals
Material
The Wooden Baby Hairbrush is made from a beechwood handle and goat hair bristles.
Packaging
The Wooden Baby Hairbrush Plate is package free.
Disposal
The Wooden Baby Hairbrush is completely compostable.
About the Brand
Zefiro was created to solve a problem we all face: in today's world, it can be really hard to go natural and zero waste a lot of the time. We want to be conscious consumers, but most brands end up treating sustainability and health as an afterthought rather than a core value, making it unbelievably inconvenient to make the transition. This is where Zefiro comes in.
Zefiro's mission is a simple one – help everyone reduce their footprint by offering high-quality, reusable, minimally packaged products that are safe for both us and the planet. When we came across Zefiro for the first time, we fell in love with the brand's set. Their products are affordable, super easy to integrate into daily life, and free of unnecessary or harsh chemicals. Not to mention, Zefiro is a member of 1% for the Planet and donates 1% of their annual sale towards environmental causes, making each purchase that much more impactful.
Zefiro currently holds the title of Chicago's first-ever zero waste store, but the founder's initial inspiration came about when she saw this retail concept for the first time in Vancouver, Canada. Today, at Zero Waste Hero, we are proud to act as another Canadian stepping stone for the brand and welcome them to our lineup!
FAQ
Care Instructions
The Wooden Baby Hairbrush should not be  left in water or a damp environment for a prolonged period of time.
Privacy Policy

This Privacy Policy describes how rankhighertheme-xclusive.myshopify.com (the "Site" or "we") collects, uses, and discloses your Personal Information when you visit or make a purchase from the Site.

Visit the Privacy Policy for further information.
Shipping Policy

We are not responsible for any customs and taxes applied to your order. All fees imposed during or after shipping are the responsibility of the customer (tariffs, taxes, etc.).

Please read Shipping Policy for more information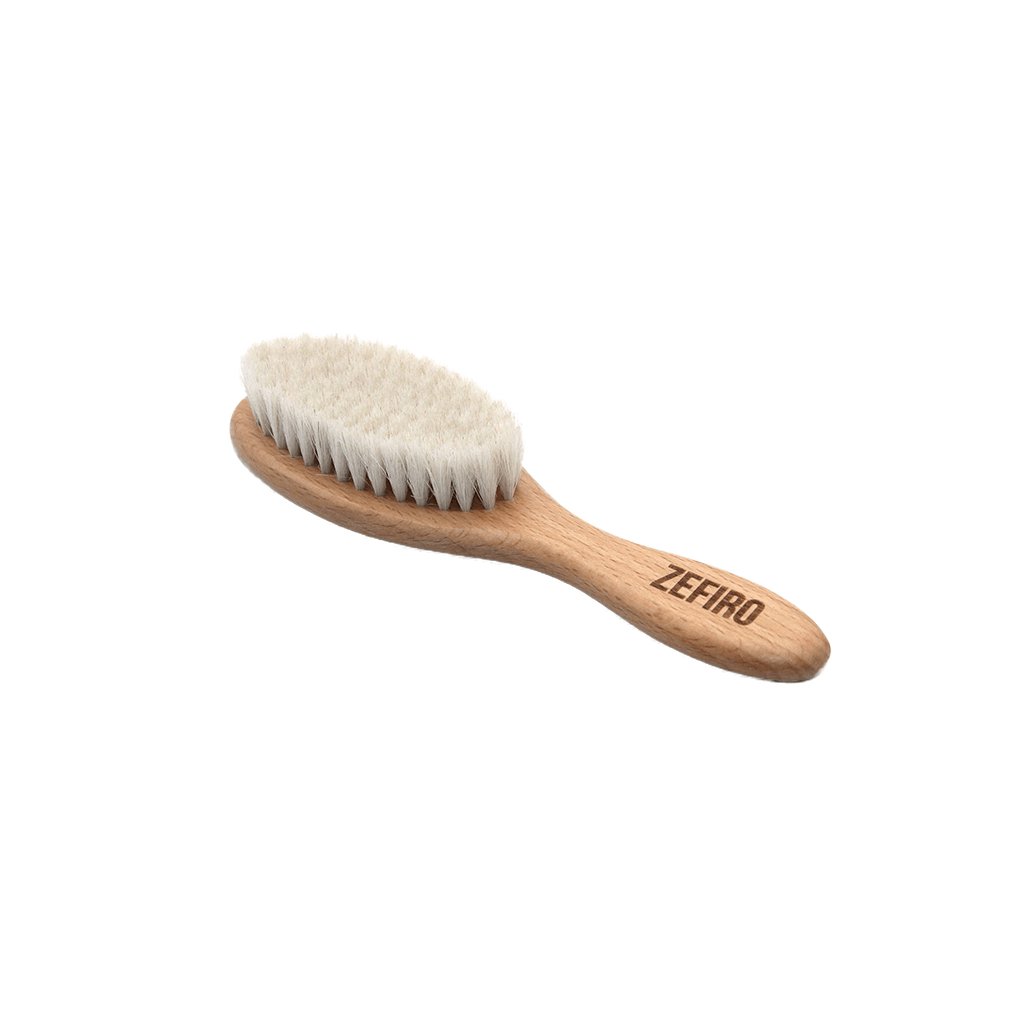 Very soft and good quality. I would recommend