The Wool Dryer Balls are here to turn your laundry routine upside down! These cute little balls eliminate static, make your clothes feel soft as a pillow, and reduce drying time by up to 40%, making them a great sustainable alternative to toxic fabric softeners and single use dryer sheets that can both harm you and the planet.
The Wool Dryer Balls are 100% handmade from premium New Zealand wool (completely safe and hypoallergenic) and come with a reusable life span of up to 1000 loads. If your family and friends are also looking to make that shift to zero waste living, these adorable balls will make for an amazing personal gift idea as well.
* Options: Stars Galore pattern, White pattern, Flock of Friends pattern

Product Specifications
Loved Because...
Leaves clothes feeling extremely soft
Reduces drying time by up to 40%
Eliminates wrinkles and static
Reusable for up to 1000 loads, allowing you to replace over 2000 dryer sheets or 30 bottles of fabric softener

100% organic and cruelty free certified premium New Zealand wool
Plastic free, chemical free, unscented, and hypoallergenic
Handmade with no fillers
Ethically sourced under fair wage conditions
Material
The Wool Dryer Balls are 100% made of cruelty-free organic premium wool from New Zealand.
Packaging
The Wool Dryer Balls come in an adorable handprinted organic cotton storage bag.
Disposal
The Wool Dryer Balls are completely biodegradable and can be composted, but you may want to first consider alternative purposes (e.g., pet toys, air freshener with the addition of essential oils, pin cushions).
The handprinted bag is also both reusable and biodegradable.
About the Brand
Friendsheep Wool is a fantastic eco-friendly brand that's dedicated to eliminating wasteful single-use plastics and toxic chemicals from everyday household products. However, what sets this brand even further apart for us is its unbelievable dedication to a variety of environmental and social causes aimed at creating a better future.
To start off, a stunning 20% of all proceeds from Friendsheep Wool are donated to a variety of nonprofit organizations including UNICEF, The Nature Conservancy, Children Diabetes Foundation, and many more. Additionally, Friendsheep Wool is a dedicated member of the Eden Reforestation Project and plants a new tree with the purchase of each product, resulting in them setting over 200 acres of new trees in 2019 alone. Finally, just to top it all off, this band is cruelty-free certified, dedicated to 100% recyclable packaging, and a fair wage employer of Nepalese women and people with disabilities.
Overall, we just love Friendsheep Wool for its willingness to contribute to different communities while helping everyone reduce their environmental footprint, and we're proud to include them in our lineup at Zero Waste Hero.
FAQ
How to Use
Just drop 4 (for small loads) to 6 (for large loads) Wool Dryer Balls into the dryer along with your clothes and start the cycle. After the cycle is finished, feel free to take out the balls and store them in their adorable bag or just leave them in the dryer.
When to Replace
Replace the Wool Dryer Balls when they get larger and begin to loosen up, soften, and unravel.
Privacy Policy

This Privacy Policy describes how rankhighertheme-xclusive.myshopify.com (the "Site" or "we") collects, uses, and discloses your Personal Information when you visit or make a purchase from the Site.

Visit the Privacy Policy for further information.
Shipping Policy

We are not responsible for any customs and taxes applied to your order. All fees imposed during or after shipping are the responsibility of the customer (tariffs, taxes, etc.).

Please read Shipping Policy for more information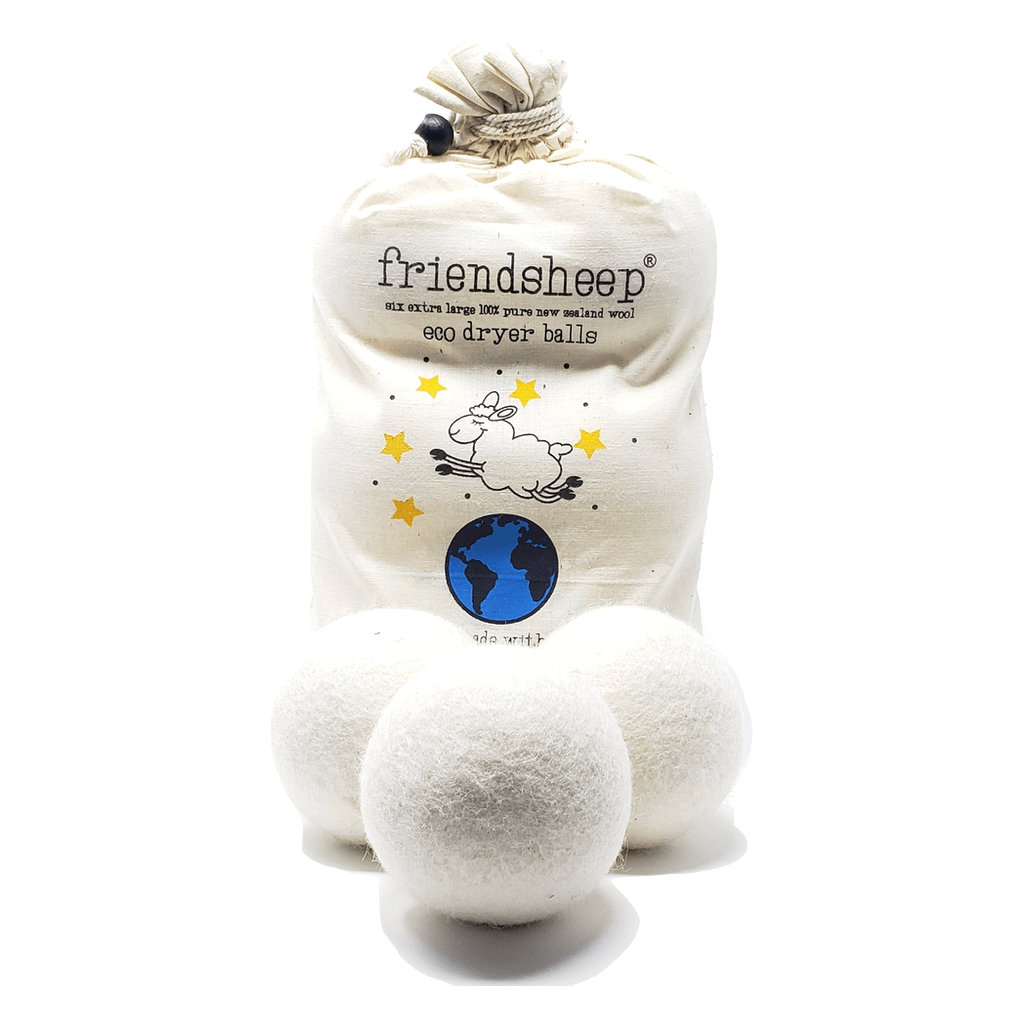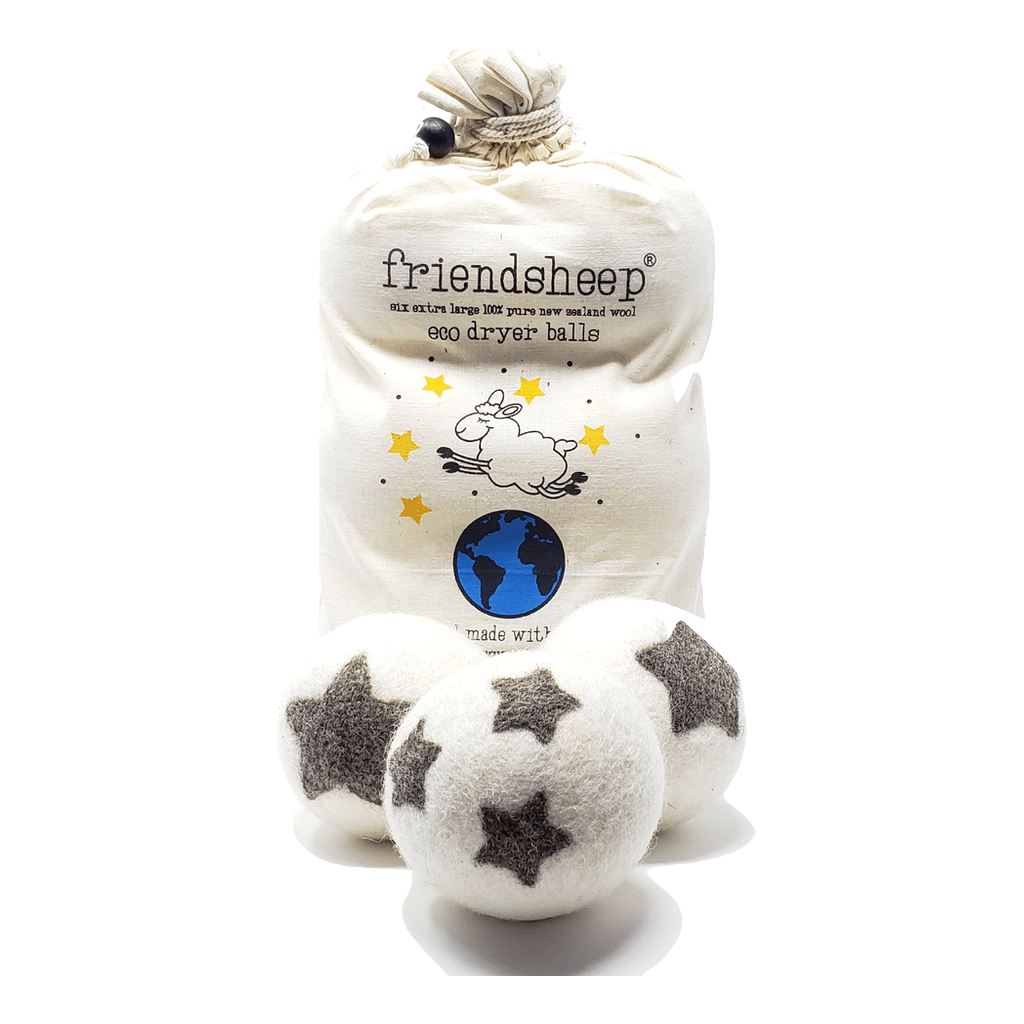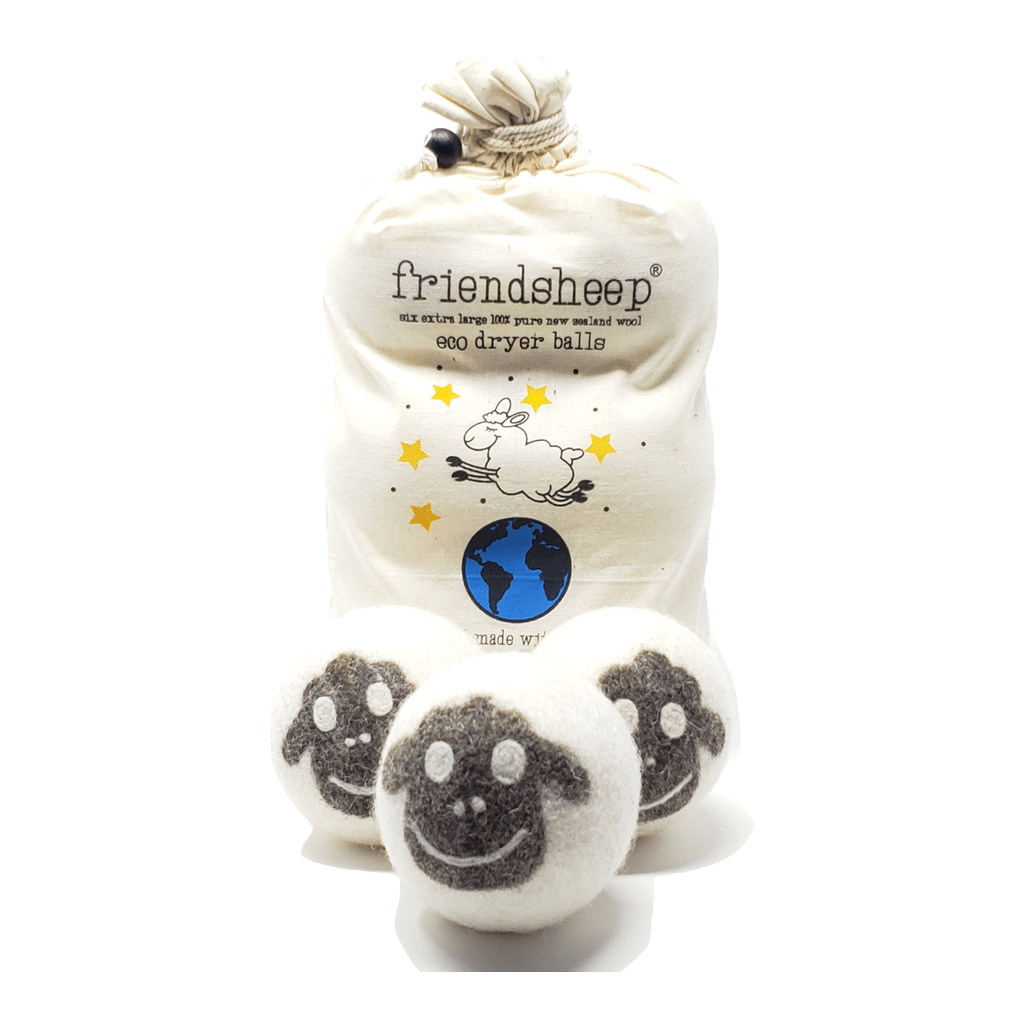 Dryer balls
These balls don't work in the slightest. Very disappointed.
Wool Dryer Balls - Set of 6 (Stars Galore)
Used them in the dryer and might've gone a little overboard with the essential oils, but at least the entire house now smells citrusy and divine, haha.
Definitely way better than the plastic single-use dryer sheets because you can customise the scent with your favourite essential oils. However, maybe just stick to a few drops of essential oil per ball (and remember to do this hours ahead of time (or run them in the dryer, by themselves, for a few mins) so the oil has a chance to soak into the ball instead of staining your clothes).